Modem Lights
Jump to navigation
Jump to search
You have several articles to choose from:
About Sagemcom modems lights
The operational status of your Sagemcom DSL modem is indicated by lights (LEDs). Sagemcom modems have lights to indicate power, the status and activity of the DSL line, and the status and activity of wireless connections to your computer.
Information is communicated by whether the lights are on, off or flashing. Activity on a line is often indicated by flickering lights, when the line is active.
Here's a summary of how to read the lights on Sagemcom modems: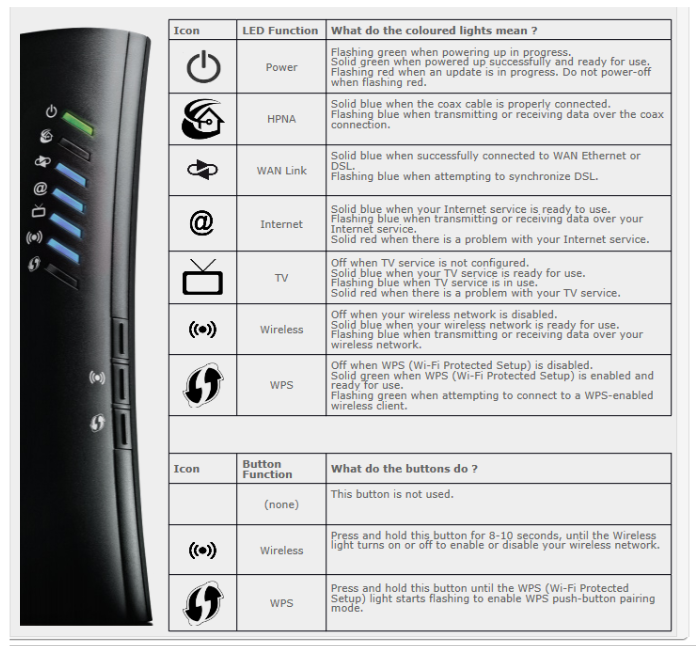 See also